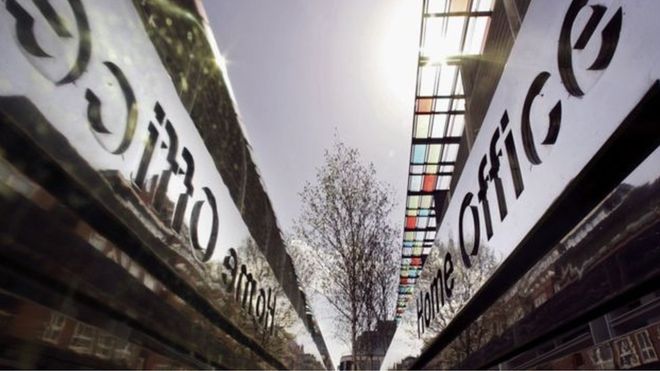 Economic migrants are living in administrative limbo without passports for up to two years because of Home Office delays, figures show.
Immigration lawyers say "inhumane" hold-ups in residency applications are affecting many families living in the UK legally.
Their inability to travel means some cannot work and others have missed funerals and births.
The Home Office said complex cases took longer to process.
'We are living in a virtual prison'
'I missed my father's funeral'
'I've yet to meet my second child'
'It's a form of torture'
'The stress is unbearable'
Procedural error and poor decision-making have been blamed for the delays.
Figures seen by the BBC show the longest time an applicant had to wait for a residency decision between January 2014 and June 2017 was 719 days, while the longest an application was on hold for during the same period was 1,001 days.
Shadow Home Secretary Diane Abbott urged the Home Office to "come clean" over the issue.
Harjap Singh Bhangal, a partner at WRJ Solicitors, said it was affecting thousands of families, some of whom had been in the country for 10 years.
~~~~~~~~~~~~~~~~~~~~~~~~~~
Sponsored Advertisement: Checkout some really cool apps from CoolIndianApps.com to make you smile and help you find interesting & like minded people to meet. Download some hugely Popular NRI Apps from here
1) NRI Singles - #1 for NRI matchmaking, Shaadi and Love, Popular with Girls, 1 Month free for Girls 
2) Desi Singles -  thousands of Desi Singles across the World, Popular with Girls, 1 Month Free for Girls
3) Art Of Living Matrimonial - Connect with Art of Living follower singles for friendship, matrimonial or matchmaking
4) NRIsConnect - Find NRI community & Events near you. Join discussion threads & social groups, browse & post adverts
5) AsiansInUK App - thousands of single Indian-Asian Professionals in UK, Popular with Girls, 1 month FREE for Girls 
6) DesiFlatMates App - find and meet @desiflatmates and @desiflatshares across the World
7) 365lovebumps App - Best Valentine/Anniversary Gift ever - 365 "love you" quotes will be delivered - one per day
8) Motivate2Win App - It can change your destiny, really
9) Motivate2Gym App - Get fit look sexy
 ~~~~ Sponsored Content ends here ~~~~
Working migrants who have lived in the UK on a temporary visa for at least five years have a right to apply for indefinite leave to remain (ILR) for themselves and their families.
A decision should take six months in straightforward cases but some people have been waiting three times that long, with the Home Office retaining their passports.
In 2015, a report by the Parliamentary and Health Service Ombudsman accused the Home Office of delays and poor decision-making in its handling of immigration cases.
The Home Office disputes there is a backlog and said the delays were to do with the complexity of individual applications.
It said there is no service standard for complex cases.
It said people have been notified their applications are not straightforward and that it was inappropriate to return their travel documents prior to a decision being made.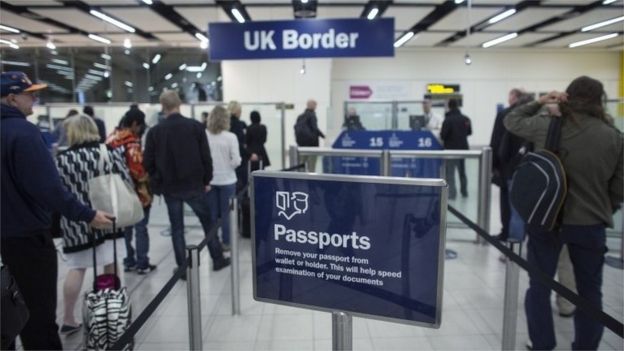 A spokesman said: "We understand the disruption that waiting for an immigration application to conclude can cause for individuals and their families.
"That is why we endeavour to resolve all applications as promptly as possible and continue to meet service standards for straightforward applications for indefinite leave to remain.
"But it is vital that the correct decisions are made, particularly with complex cases that require detailed consideration and verification of evidence."
The cost of applying for indefinite leave to remain rose to £2,297 per person on 6 April 2017. The cost to the Home Office for processing the application is £252.
'Hostile atmosphere'
Mr Bhangal said in some cases where applicants have paid for a decision to be made on the day, they have been left waiting more than four months for a reply.
He said: "These applicants pay huge sums in fees for a service which they rarely receive on time, however we are constantly told that the Home Office is not fit for purpose and the government has failed to improve the quality of services it provides."
Jan Doerfel, a barrister who specialises in immigration, said the delays were inhumane.
He said: "The culture of disbelief that governs decision-making within the Home Office, and excessive and scandalous waiting times for appeal hearings, are all part of the government's aim to reduce immigration by creating a hostile atmosphere for immigrants and their families.
 "These are intentional effects of which the Home Office is well aware."
 Prime Minister Theresa May has signalled that she wants to cut immigration to less than 100,000 a year by 2022, and the pledge was in the 2010 and 2015 Tory manifestos.
A new immigration Bill next year is set to decide much of the country's future migration policy after Brexit.
Ms Abbott said: "The Home Office is struggling to cope with the demands being placed upon it by the Tories' chaotic approach to Brexit and as a result people are having to put their lives on hold.
"This is a completely unacceptable way to treat people who are our friends, our colleagues and our neighbours.
"Ministers need to come clean about the true scale of this backlog and explain what steps they are taking to sort it out."
The Home Office denied the hold-ups have anything to do with Brexit.
Advertisement:
Download some really cool apps from http://coolindianapps.com to find like-minded people to chat.
To Celebrate 70 yrs of India's Independence, NRIApps.com is offering 1 Month FREE chat in 20+ Hugely Popular Indian Apps to all new members who join in 2017.
Contact PhoenixGMN or PhoenixInfomedia.in for all your App & Web design development needs. Other services include – SEO, Online Promotion, Digital Marketing, App Explainer Videos, eShops & much more. Checkout Our Handpicked Apps Portfolio & Videos here – https://goo.gl/DzcCWd